When it comes to certain chores and tasks around the house, you might opt for a DIY approach. There are plenty of good tutorials out there to fix common issues, such as a loose cabinet door or a clogged sink. However, when it comes to something as important as your home's roofing, it's in your best interest to hire a professional instead.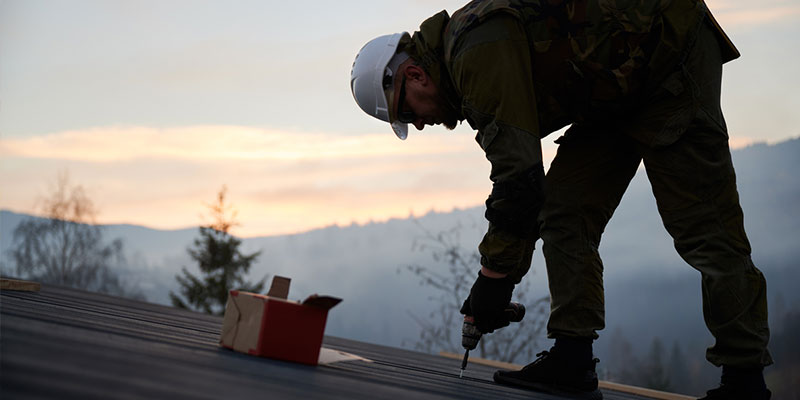 Roofing is a dangerous profession, especially if you aren't sure what you're doing. A simple misstep could cause you to further damage your roof or seriously injure yourself. This is why our team at Hammer Time Construction LLC recommends calling us next time you need a roofing professional to take a look at your home.
Here are just a few key benefits of hiring a roofing contractor instead of trying to fix an issue with your roof on your own:
We follow safety precautions and guidelines. Since our roofing contractors are highly experienced, they know how to minimize risks, follow safety protocols, and work efficiently.
We have all the necessary tools and equipment. If you're still tempted to attempt your own roof repairs, you'll need to go out and purchase all roofing supplies and equipment before you can even get started. If you choose us, we'll show up with all the gear we need to fix your roof as quickly as possible.
We stand by our high-quality workmanship. A common problem with DIY approaches is that it's easy for things to go wrong on your first try. Our roofing experts have the skills and experience to ensure that our work will stand the test of time and keep your family protected for years to come.