Let us help you enhance your kitchen's design.
The kitchen is one of if not the most important rooms in the entire home. It's where meals and snacks are prepared, and many core memories are made. It's a place where families spend lots of time together, and a room as special as that deserves to look just as special. If you're not content with your kitchen's current appearance or overall design, it doesn't have to stay that way. Simply turn to our team at Hammer Time Construction LLC for kitchen renovations.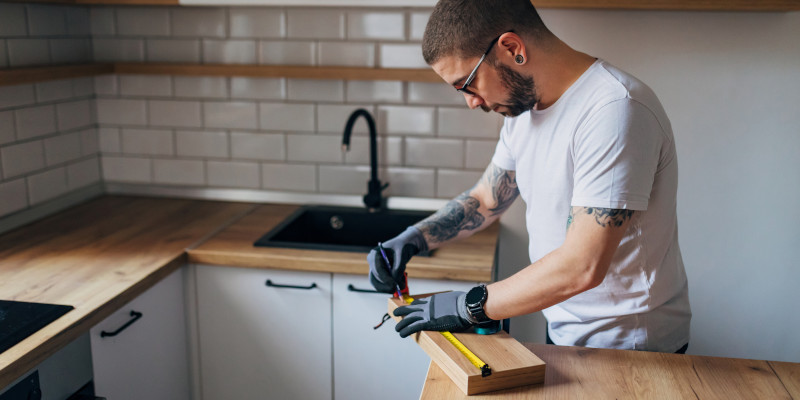 There might be several issues with your kitchen that you want to correct. For instance, the layout may not be conducive to the way you typically use your kitchen. If it doesn't have an effective work triangle or is too small for you to move around easily, we can help you to come up with and implement a solution. We can handle minor kitchen renovations as well, so if it's the fixtures, cabinetry, countertops, hardware, or lighting you don't like, we can help you replace those aspects with something new that better suits your needs.
Before we begin your kitchen renovations, we'd like to start by speaking about the project with you. We want to be sure we are all on the same page, so we'll take some time to learn about your goals for the project, the aesthetic you want to achieve, and any budget constraints. When all the details are settled, and the project is underway, we'll work with attention to detail and communicate with you effectively. We are confident you will be pleased with the results and our personalized customer service.
Contact us today if you are interested in kitchen renovations for your Fort Mill, South Carolina home.