We can add siding you your house or replace its existing siding with attention to detail.
Paying mind to your home's exterior is extremely important. Particularly, you want to make sure the sides of your house are aesthetically pleasing and free of damage. One way to ensure this is to add siding to your house or replace aging siding that isn't doing its job anymore.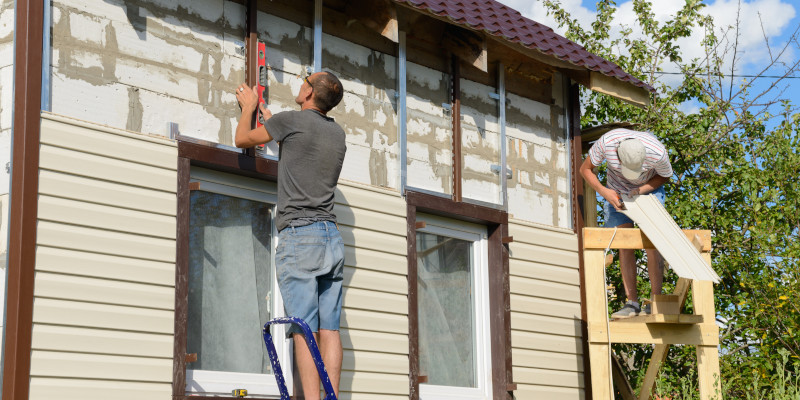 Siding, or the wall cladding that is installed on a house's exterior walls, has a purpose beyond making your home look more appealing. It protects your home by keeping the elements out. Like gutters channel rain away from the structure, siding is designed to make water flow off the sides of the house instead of seeping into the exterior walls. This prevents moisture damage. Still, siding ought to be appreciated for its visual appeal too. It's available in a variety of materials and colors, so you can choose a look you love for your home.
If you need siding installation or replacement services in Fort Mill, South Carolina, contact us at Hammer Time Construction LLC. We've been in construction for years, and we understand the importance of both high-quality materials and excellent installation when it comes to making things last. We offer vinyl and wood siding for our customers, and you can count on us to install the siding of your choice with attention to detail.
We're happy to answer your questions about our siding options, availability, pricing, or other services. Give us a call to learn more or schedule an appointment for siding installation or replacement. We look forward to assisting you.